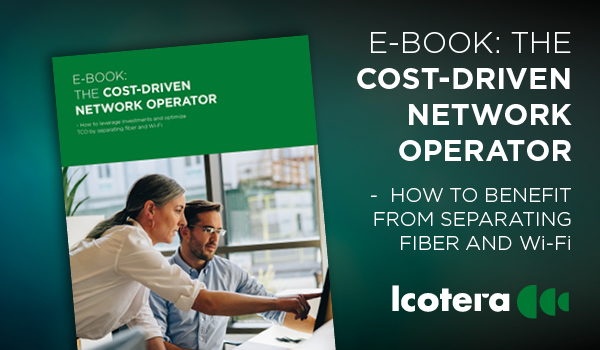 Europe is on a steady path to full fiber, and we are currently witnessing a market tendency towards open access fiber networks. Therefore, you need a CPE solution that is geared to adjust to the market development while also leveraging the business opportunities of it.


Many internet operators are therefore asking themselves the question: Is a one-box or a two-box solution the best choice in today's FTTH market?


In this e-book, you will get a clearer understanding of how separating Wi-Fi and fiber will improve your business.
Download the e-book and learn:
Why open access fiber net can increase take-up rate

Why a two-box solution gives you the needed flexibility to navigate a quickly changing FFTH market


How you can lower costs, utilize resources in a better way and improve customer satisfaction with a two-box solution


How Denmark's largest fiber company Fibia improved Wi-Fi coverage and reduced support calls when they shifted to a two-box solution


… and much more