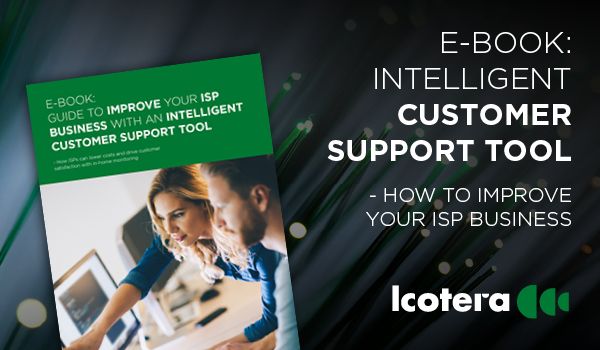 In this e-book, we dive into in-home monitoring.
The combination of a technical, a financial and a customer perspective gives a 365-degree view of how a customer support tool for ISPs can deliver effective support that improves your business.
Download this e-book, and gain insights into:
How a cloud-based customer support tool can make troubleshooting much more efficient by giving customer support agents access to real time data from the CPE.





How to improve your business and cut costs through higher customer satisfaction and loyalty





And much more...